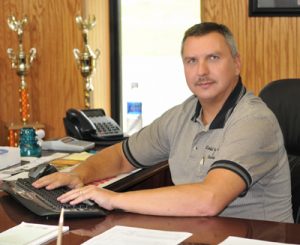 Let us take a moment to welcome you to Gold Key Lock & Security Hardware, Inc. We are a North Georgia based company that specializes in Division's 8 & 10 with commercial construction providing sales, service, and installation throughout the southeast.
Gold Key prides itself in excellent customer service along with long-lasting products. We sustain with the frequently changing technology with the most up to date products, and can simultaneously match most any existing product. We use commercial door hardware only from the best manufacturers for only the best builders or business owners like you! With Gold Key Lock & Security Hardware, Inc. you won't only find quality products but also quality work if you opt to use us for your installation needs. On our website, you can view our top of the line manufacturers, pictures of our previous jobs, and meet the people behind this company who make it all possible.
We would appreciate the opportunity to meet with you and encourage you to browse the information we have provided on this site.
Contact us for your Contract Door Hardware needs!!!